Woodlore
Located in our forest resides our woodlore hut. Exploring nature's wonders provides each child with a rich, emotional outdoor experience. Hiking our groomed trails, finding insects, turtles, crayfish, going wild blueberry picking, or visiting "the lost river", it's a forest adventure! Our goal is to stimulate our campers curiosities and inherent desires to explore the natural world in hopes of gaining future respect for the preservation of nature.
Select a program for a brief description of each of our activities.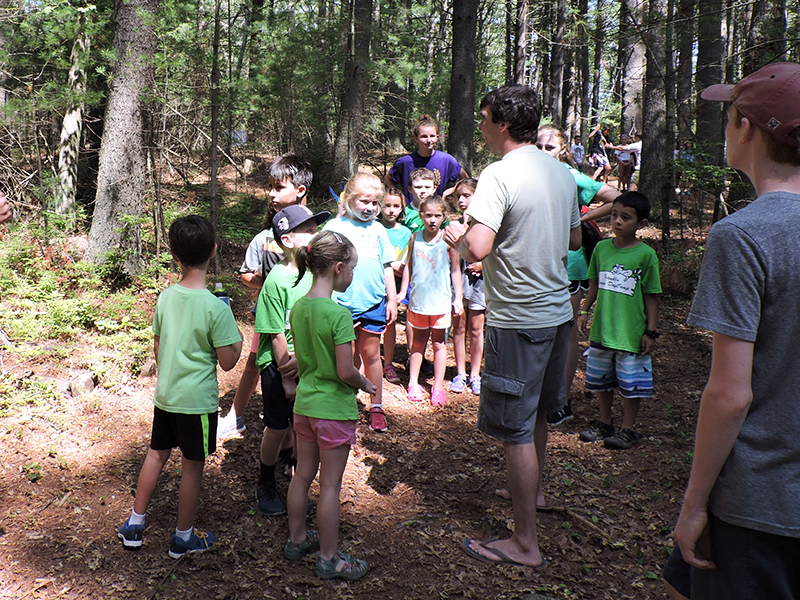 Registration is now underway!
Sign up for camp sessions by filling out all three forms. Please make sure they are all signed and mail them back to us. If you have any questions or want to know about availability feel free to email us at franklincountrydaycamp@comcast.net or call during our office hours Monday – Friday 9 am - 2 pm.