Woodlore
Located in our forest resides our woodlore hut. Exploring nature's wonders provides each child with a rich, emotional outdoor experience. Hiking our groomed trails, finding insects, turtles, crayfish, going wild blueberry picking, or visiting "the lost river", it's a forest adventure! Our goal is to stimulate our campers curiosities and inherent desires to explore the natural world in hopes of gaining future respect for the preservation of nature.
Select a program for a brief description of each of our activities.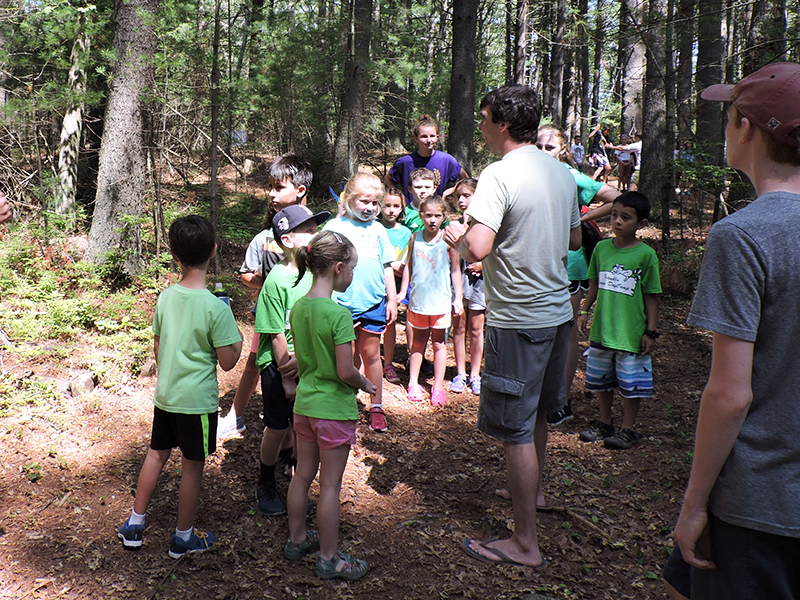 We are currently full for Summer 2021. Please check back in the fall for information regarding the Summer of 2022!