Boating
Boating is a new and unique experience to many of the children who attend our camp. All children are required to wear life jackets at all times. Basic instruction in canoeing and kayaking start at the first grade level. This is one of the activities where safety skills and techniques are first and foremost taught by our certified instructor.
Select a program for a brief description of each of our activities.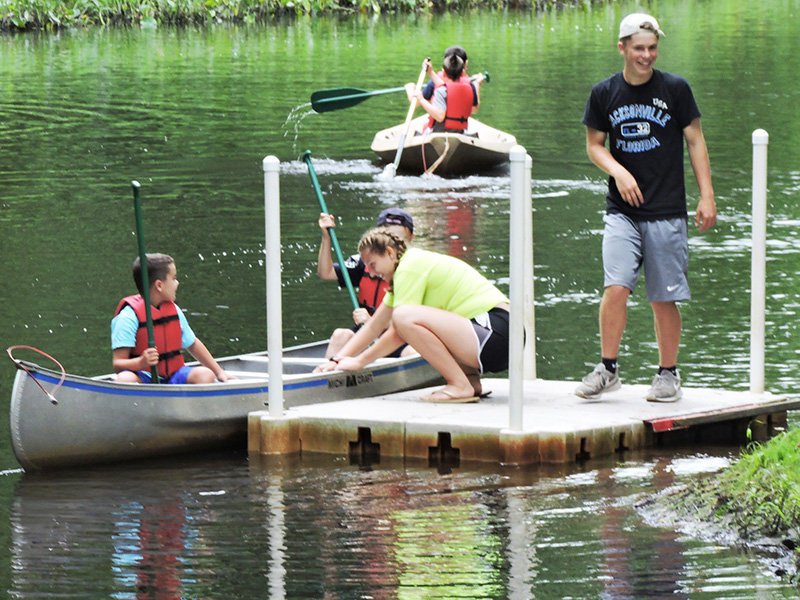 CELEBRATING 50 YEARS!
We have very little space remaining for this summer.
Please email or call us to inquire about availability.