Jr. Camp
Our Jr. Camps specialize in a relaxed, diversified schedule geared to the individual needs, interests and capabilities of each child. We maintain a ratio of one experienced counselor to every five children. Our flexible program includes swimming lessons by our Red Cross accredited instructors, arts and crafts, woodworking, pioneering, woodlore, ceramics, games, archery, boating, theater arts, music and free swim time. They also enjoy special story time by our Jr. counselors, and afternoon snack time. Our playground is strickly for our Jr. Camp, where they may even find jewels in our giant sand pile. Our video activity also engages with them to include in our end of session video. They also have a campsite in our forest for Friday cookouts. We hope to enable them to enjoy the outdoors and the wonders of nature.
Jr. Camp I – Entering Kindergarten this Fall
Jr. Camp II – Completed Kindergarten this June
Full day program 9:00 am – 4:00 pm
Select a program for a brief description of each of our activities.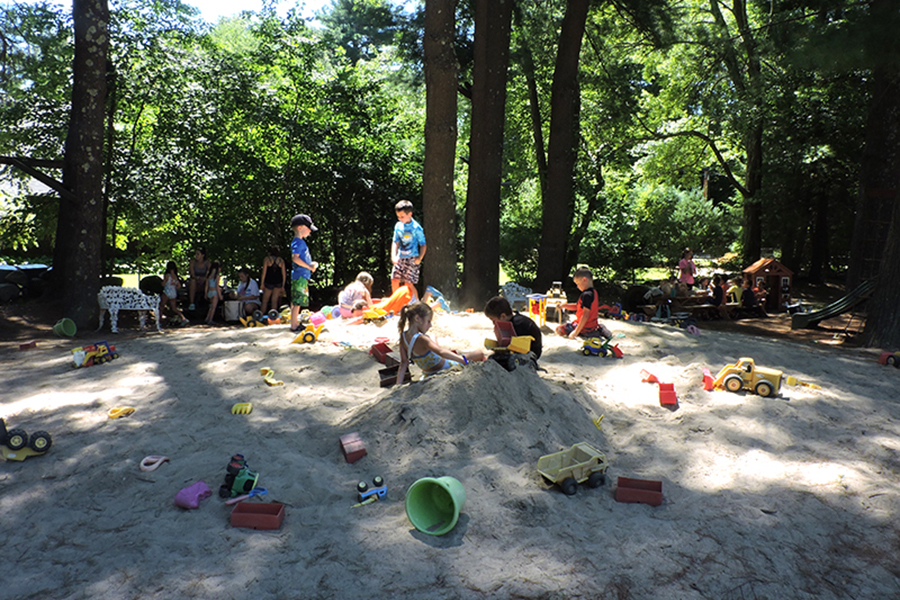 NEWS UPDATES!
We are currently putting final touches on our new online registration!
Registration will begin on February 10th for new campers.
Returning campers will be receiving more information regarding this in the coming weeks.
Beginning January 18th we will be back in the office full time so feel free to email or call with any questions.